Dear Friends…Yes! It's been an eventful year! (Event: noun – 1.something that happens or is regarded as happening; an occurrence, especially one of some importance.) So here it is in pictures.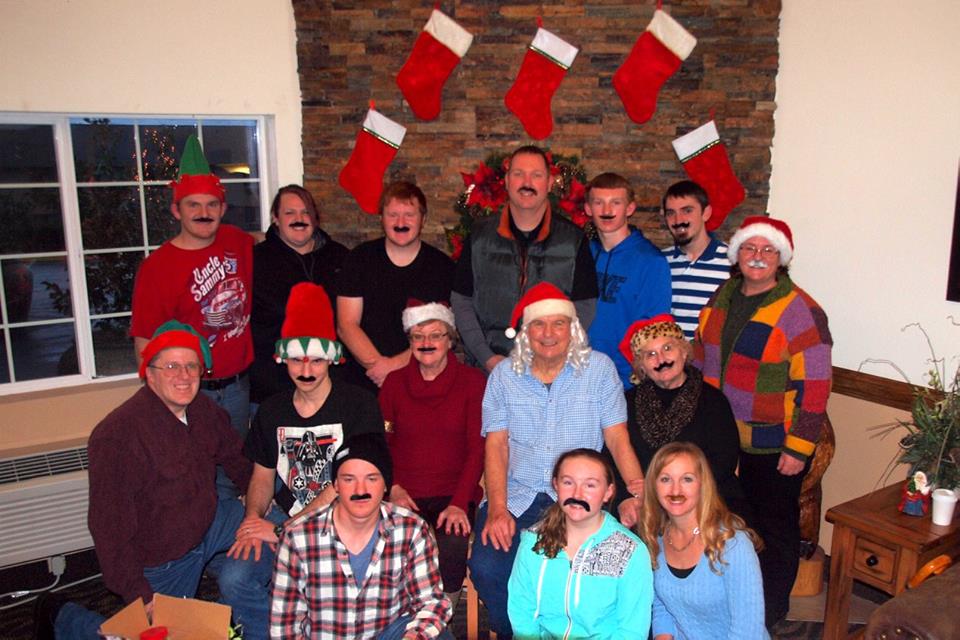 Last year's Christmas photo of almost all of us! Bonnie and Bruce couldn't make it but we were delighted all five of Kathy's boys did! Oh, and yes, Kathy brought moustaches for all of us…. Pretty handsome group. Oh, and Bob's folks, Katie and Rich, were able to join us also!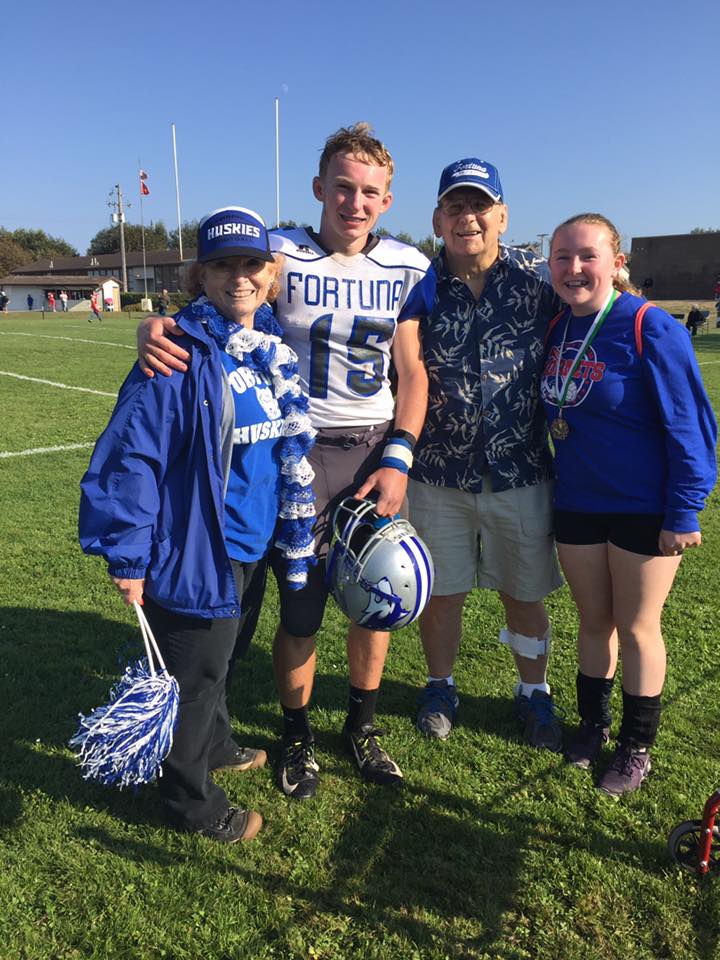 Yep! We spent a lot of time at sports events, too! Loved watching all of our favorite quarterback's games and all of our favorite cheerleader's competitions!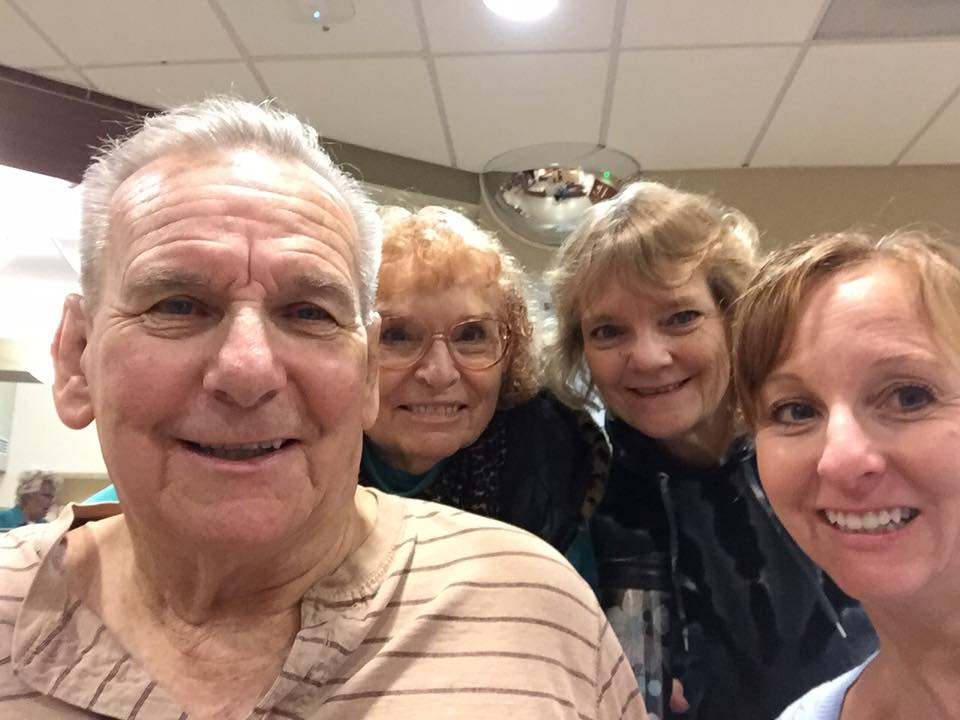 This was probably the biggest event: Bob's urgent surgery to release the nerves in his neck which were causing him to lose use of his hands, arms, and left leg.  Susie and family were absolutely terrific with helping. She went to all the appointments and took notes. Bonnie was here for several days and cooked up some meals for us. Kathy drove all the way down a couple of times. Scott was on the phone with us a lot… All in all, our family does come through whenever there is a major event….and, believe me, this was major!  Here we are checking him into the hospital! Of course, we are smiling. We are all Christians who know, beyond a doubt, that God's got this! Sooo thankful to be Christians and have a friend like Jesus!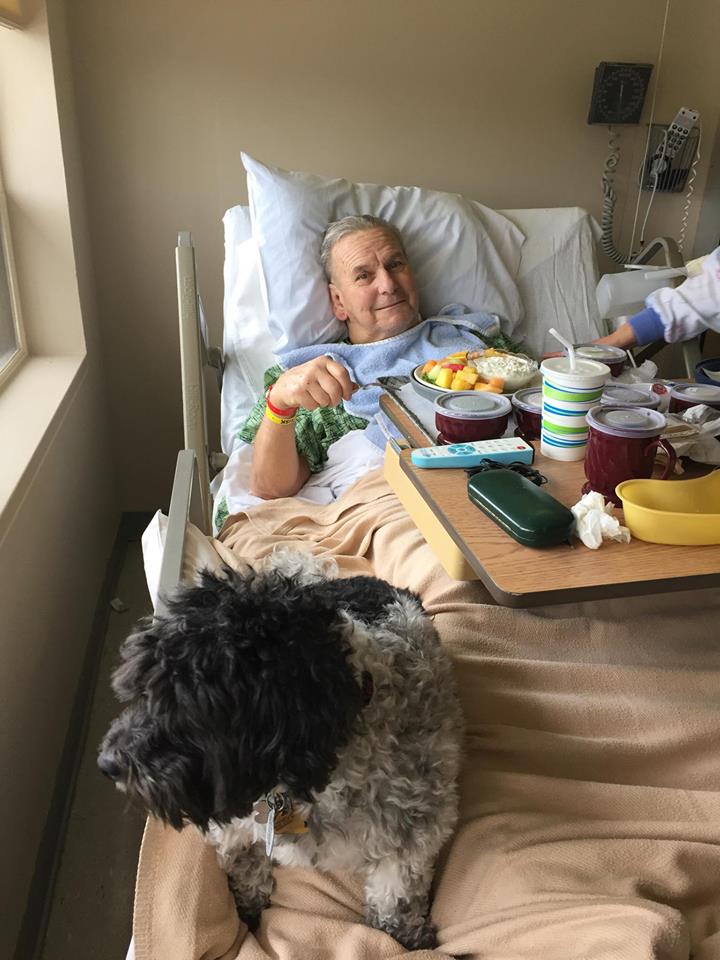 Yep….there he is over at rehabilitation! He spent two weeks there working very hard. It showed. He was able to walk out, with walker, and have some use of hands and arms back. He's not at 100% yet, but working on it. Of course, I brought Annabelle on our daily visits. J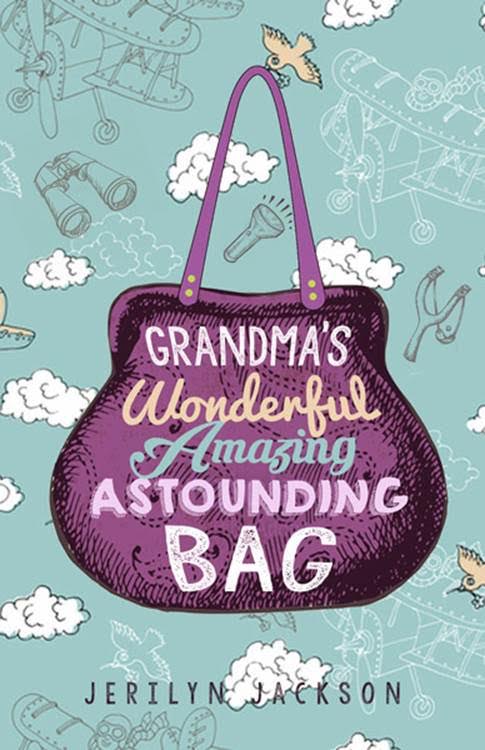 Another big event for me was to have my second book now in paperback! They are both available now in paperback and on Kindle! Both can be bought on Amazon, on my web site (www.JRJax.com) or just email me. (Jeri@jrjax.com.
It's been one event after another. But the biggest event ever was when Christ died on the cross for all of us. He came as a babe in a manger, but it was all for one purpose, to die for my sins and yours. Hope this finds you thanking Him for that and for all the events in your life. He shows Himself faithful always.
Have a wonderful Christmas and even better New Year….blessings on you! …Bob & Jerilyn