Win a Free Copy of My Children's Book at GoodReads………
https://www.goodreads.com/giveaway/show/264799-grandma-s-wonderful-amazing-and-astounding-bag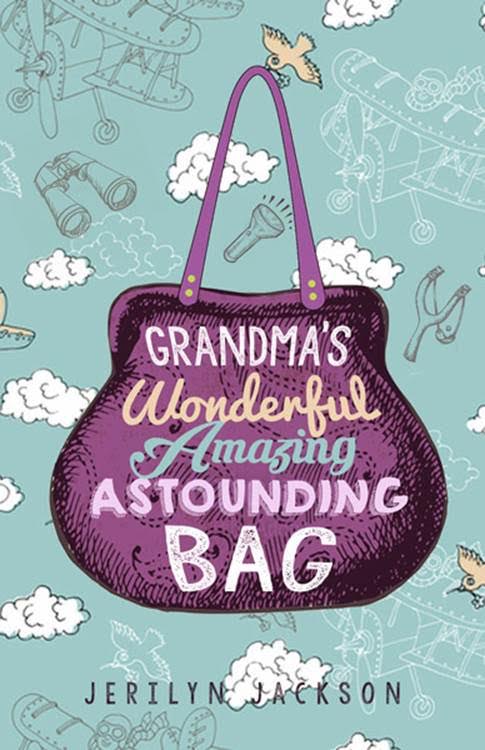 STANDING FIRM…..
With all these things in mind, dear brothers, stand firm and keep a strong grip on the truth that we taught you in our letters and during the time we were with you. (TLB) 2 Thessalonians 2:15
There are times, when being older (not necessarily, wiser) causes you to want to share with grandkids where you've been and how you've handled certain problems. Recently, I decided to give some advice, unsolicited, to a grandson trying to decide on which college to attend.
Dear Grandson,
Hi there. I've been thinking that maybe it would be helpful if I told you about the way we made the decisions. The BIG decisions about what college to attend and where we should go as missionaries.
You might already know that we were saved as adults, which usually means it is a big change…and it was, for both of us. We both accepted the Lord in November in 1964. (I was 20, Bob was 27) We both were so hungry for the word of God that we went to church every time it was open and we called the pastor all the time with a slew of questions.
We learned so much, and then June rolled around, maybe July, anyway, we learned about summer Bible camp for kids and that they needed counselors, mostly men counselors. Bob was working in the post office at the time and everything there went by seniority…so the only vacation times he ever got were in the winter. A senior postal work approached him and asked if he would trade vacation times with him. He needed the week off that Bob had, for some reason I don't remember.  His week, the week he wanted to give Bob, well, you guessed it, it was the same week as camp.
I didn't go with him, Bonnie was too young for camp that year. He went and had such a great time with the Lord. He also met a couple who were speaking at camp and made quite an impression on him. They were students a Prairie Bible School in Alberta, Canada. They were attending as a married couple and told Guppy all about it. They suggested he might want to go there.
Guppy came home from camp all fired up to sell everything and go to Bible school. I hadn't been there, so I wasn't fired up about it at all. I wanted to stay right there. I did have some ideas though, maybe he could do correspondence classes, or maybe he could go and come home on weekends. Yep, those were my ideas. It took a few days, but God worked in my heart, so I decided, in the end, it was a great idea, after all.
Now the problem was, where should we go? Of course, our first thought was Prairie Bible Institute. There was no internet in those days and our pastor was from New York State. So we knew nothing of what Bible schools were available and where. In fact, we hadn't even known there was such a thing as Bible College. We prayed a lot during this time. School started in September and we wanted to go right away.
It has always fascinated me with the way God blocked us in with only one choice. We called Prairie and found out we could attend but Guppy couldn't graduate. (Interesting story I'll tell you some other time). We only knew of two other schools. Multnomah in Portland and Biola in LA and, oh, yes, a third one, the school our pastor had attended in New York State. We heard from quite a few people that Biola was no longer Bible centered (not true but that's what we heard) When we called Multnomah we were quoted the price of the school, way too much for us. (we found out later it was a misquote and we were told the whole year price as the semester price.) Only one school left.
I always tell people the reason we went to Bible school in New York State was because my husband sat in our living room and said, "I will not go to New York to Bible school! There has to be one around here closer where we can go!"Always be careful what you tell God you won't do.J
Although it didn't make sense to go 3,000 miles to Bible school, there was one sensible thing about the choice. Our pastor went there, he grew up in the area, so he could tell us what to expect and where we'd find an apartment and a job.
Today, again, I was reminded that sometimes God blocks us in, and there is only one choice before us. It could be that doesn't happen too often, but it does happen. That was the way God directed us to the school where he wanted us. There were so many miracles that happened after that decision to get us out of California and on our way to New York. I'll have to tell you about them some time.
So, we're in Bible school and now our last year was coming up rather quickly. During the years prior we had heard graduating seniors tell their salvation experience and then tell us where they were going after they graduated. Every Friday, during chapel service, we heard these seniors speak. Probably it wasn't as bad as we thought, but we were flabbergasted of the number of seniors who were going home and "waiting on the Lord" to guide them. Being saved as an adult gives a person a different angle on salvation. We both believed that no one had ever told us the plan of salvation before, we both felt that California was void of any believers and everyone should be out there spreading the Gospel! (Come to think of it, maybe we were right about California) So, we made a decision!
Guppy wanted to be a missionary. He was never interested in pastoring, only in missionary work where he could spread the Gospel. We prayed and prayed about it all the time we were in school, but we never had a precise answer. So, during our second year, we made a decision. We were going to go to Mexico. Here was our prayer, "God, we don't know where you want us, so we are going to plan on Mexico. It sounds like a good idea to us. If you want to change our direction at any time, that's fine, but, for now, we'll plan on Mexico."
We knew one couple who were missionaries down there. So, we wrote to them asking a bunch of questions. We also got some tapes on learning Spanish and started working on language. Guppy has always said, "It's easier to drive a moving vehicle than it is move a parked vehicle." We thought God would direct us. Mexico it is. (I do have an example of how God moves a parked, stubborn, vehicle.)
The summer before our last year found us back in California. Of course, we were needed as counselors for Bible camp. I left my six month old baby and went to camp for a week. (That was a big sacrifice for me.)
We both met Joe Goodman there. Joe was a missionary to Kalimantan Barat under Regions Beyond Missionary Union. Bob was with him most of the time and learning all about the mission field there. They really needed missionaries. Joe had a mission board who would accept us, he knew all about how to get there and what to take. It all seemed so feasible and so easy.
So, we made a sensible decision to go to Borneo. It did make sense so we felt that it was what God wanted us to do. The doors weren't opening up for us to go to Mexico. In the first place, getting a visa seemed impossible. The doors to going to Indonesia seemed very open. The way would be paved for us with Joe and the mission board going before us. So that's where we headed.
I have always felt that God is a sensible God. But I have given you two examples, one where it didn't make sense (driving all the way to New York) and one where going to Borneo where the door was already open for us, did make sense.
Usually, in speaking and in article writing it is best to have three points. I only have two. Twenty years from now you can tell us the third way, probably, the third way God led you to the school, to the ministry, and the wife God chose for you.
PS…..you know what, I do have a third way. It's the way God has led us in a lot of the years that followed….it's this….God will whisper to your heart, "It doesn't really matter to Me which way you choose right now. I know you love and want to do the right thing. Make a choice and know that I love you and will always be with you no matter where you go, what you do, and how you chose."